Welcome to YITH!
Welcome to YITH! We think of the shul as our second home, and are so glad for you to join us.
Pesach 5778
Please see the form below for this year's sale of chametz. The form must be returned to the office by Wednesday, March 28th.
Please click the link below for the full Pesach 5778 schedule.
Man Seder 5778
All men are invited to YITH's annual Man Seder on Sunday, March 25 at 8:15pm. Get ready for a great time with the guys, delicious four course steak dinner paired with craft beer and bourbon, and inspirational takeaways for your Pesach seder. Bring gently-used interview clothes to donate to M.E.N.S Wear, a non-profit which provides at-risk males with essential life skills and workforce training. RSVP at www.yith.org by March 19th. Sponsorships are available, and include the cost of your meal.
Thank you to our sponsors:
Emile Angel
Joel Avrunin
Neal Davis
Yoni Graber
Eli Gray Photography
Steven Haas
Neil Kalnitz
Justin Katz
Ed Koffsky
Jed Linsider
Aaron Lipson
Elie Wolfe
Chol HaMoed at Six Flags
Join your friends and family for a Chol Hamoed YITH outing to Six Flags! We will meet on Tuesday, April 3rd at 10:00am, and enter the park together at 10:30am. Please bring your own Pesach lunch, and we will eat together. All children must be accompanied by an adult.
Chol HaMoed Braves Baseball Game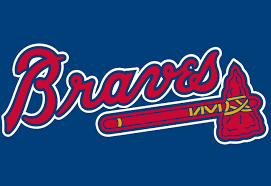 Join YITH friends for a fun day at the ballpark for an Atlanta Brave's game against the Washington Nationals on Wednesday, April 4th at 12:00pm. Tickets only $10. Reserve your tickets by Thursday, March 29th.
YITH's Yoetzet Halacha Tova Warburg Sinensky
March 9-11 we are pleased to welcome Yoetzet Halacha Tova Warburg Sinensky back to Atlanta. Tova will be delivering the dvar Torah Shabbat morning following Musaf.
On Shabbat afternoon, Tova and Rabbi Starr will facilitate a discussion for MEN on "Opening the Lines of Communication about Intimacy & Taharat Hamishpacha," at 4:30pm at the home of Randy Gold (1668 Adelia Place). Men can visit this confidential form to submit a question for this discussion.
Motzei Shabbat at 8:30pm all WOMEN are welcome to the home of Kim Linsider (1520 Nantahalla Ct), for "Let's Talk About Intimacy: An Evening for Women." Please RSVP to yoetzet@yith.org, as space is limited. Women can visit this confidential form to submit a question.
On Sunday, March 11th at 10:00am, Young Professional WOMEN are invited for Tea & Talk to get to know Tova and explore questions and issues that are on the minds of women in 2018. To submit a question for the Sunday morning discussion, women can visit this confidental form.
YITH's Yoetzet Halacha, Tova Warburg Sinensky, is accessible to our community throughout the year for questions and consultations through phone, email and text in her role as a Halachik advisor regarding taharat hamishpacha and mikvah observance.
www.yith.org/Tova can be reached by phone/text at 470-231-5058 and by email at yoetzet@yith.org. For more information about Tova or the Yoetzet Initiative please visit the web page at yoetzethalacha
Our New Building
The dream of our own Mikdash Me'at is now a reality! We encourage you to visit us and take note of the exceptional work done by our new building committee and the construction team.
Become a part of the process by pledging to the Capital Campaign today. Please contact the New Building Committee at newbuilding@yith.org for more information.
Fri, March 23 2018 7 Nisan 5778