Young Israel of Toco Hills
Welcome!
At YITH, we feel part of a larger family and our shul is our second home. Come join us for Shabbat and experience the warmth of the Young Israel of Toco Hills in Atlanta, Georgia!
Upcoming Events at YITH
Chanukah at YITH
There are many events, classes and programs for all ages happening at YITH over Chanukah! Please click here or on the flyer to the left for more information about all Chanukah activities. If you have any questions or need more information please contact the office at eliana@yith.org.
YITH Chanukah Toy Drive
We are collecting toys to bring to children at the Aflac Children's Cancer Center at Scottish Rite Hospital. Please bring a NEW UNWRAPPED toy to the Chanukah Carnival on Sunday, December 14 from 12 to 4 p.m. Or drop your toys at YITH beforehand.
Annual YITH Chanukah Kids Carnival
The Atlanta Jewish community is invited to YITH on Sunday, December 14th from noon to 4:00pm for carnival games, inflatables, face painting, food vendors, Chanukah crafts and more. This event is free to attend. Tickets and food will be sold. If you would like to volunteer at the carnival please contact the office at office@yith.org.
High School Chanukah Party
Teens in 9th through 12th Grades are invited to a Chanukah Party, Wednesday, December 17th at 7:00pm at YITH. Come for Chanukah fun! Music, Pizza and, of course, Sufganiyot! Admission is $5.
Shabbat Chanukah Festive Family Dinner
On Friday night, December 19th, join YITH for a festive family dinner with special guest Rabbi Pinchos Hecht, Head of School at the Atlanta Jewish Academy. Bnei Akiva fun for the kids, too! Click here for more information and to register for dinner. RSVP by Sunday, December 14th to get early bird pricing!
Thank you to our sponsors of this event: Lynn & Ed Koffsky, and Carol & Ian Ratner
Parent-Child Learning at YITH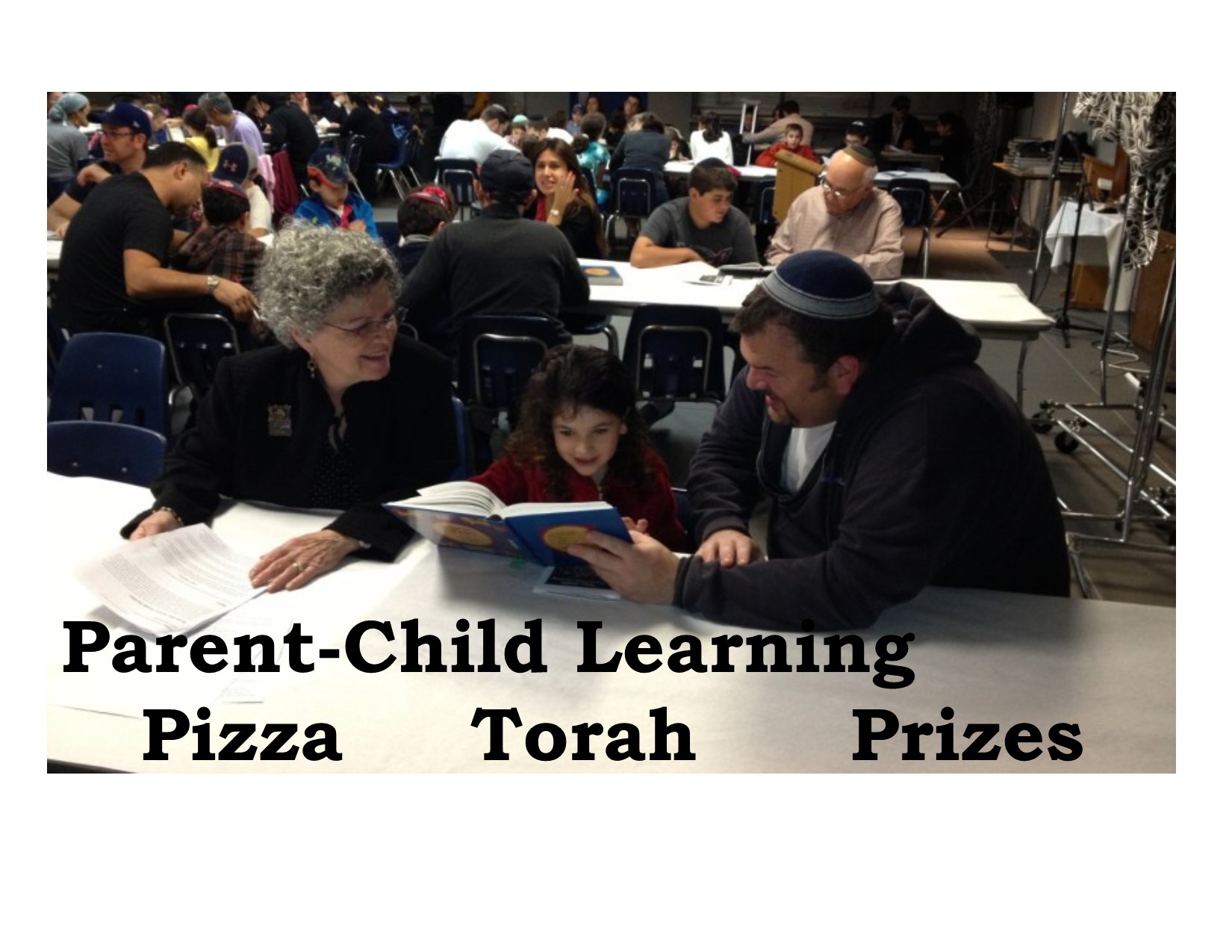 Parent-Child learning provides a wonderful opportunity to learn Torah with your children in a fun and exciting atmosphere. You and your kids will really look forward to this every week. There is something so special in doing this mitzvah directly; sitting next to your child and learning Torah with them. You can review what they learned in school this past week or decide to learn something new together. Rabbi Starr is happy to help guide you to find something that will speak to your interests.
Motzei Shabbat (30 minutes after Shabbat ends) each week. And of course there is pizza and prizes for the kids who come!
Our New Building
The dream of our own Mikdash Me'at is now a reality! We encourage you to visit us and take note of the exceptional work done by our new building committee and the construction team.
Become a part of the process by pledging to the Capital Campaign today. Please contact the New Building Committee at newbuilding@yith.org for more information.
Sat, 20 December 2014 28 Kislev 5775