Young Israel of Toco Hills
Welcome!
At YITH, we feel part of a larger family and our shul is our second home. Come join us for Shabbat and experience the warmth of the Young Israel of Toco Hills in Atlanta, Georgia!
Upcoming Events at YITH
Pre-Selichot Kumsitz Concert
Bnei Akiva Shabbaton Sept. 23-24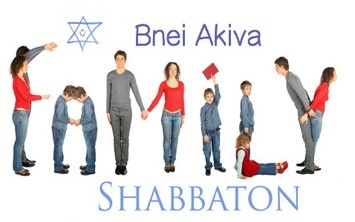 Calling all Bnei Akiva chanichim in Grades 1--6! Join us on September 23-24 at YITH for a weekend you really don't want to miss! There will be a delicious Family Shabbat dinner Friday night, and on Shabbat, after Kiddush, the children are invited for a special Shabbat lunch with fun activities, and games. For more details or to register, please see the event page. For any questions about this awesome weekend please contact Eviatar Lerer or Elad Asulin at youth@yith.org. We can't wait to see you there!
DENIAL the movie, based on the book by Dr. Deborah Lipstadt
YITH is excited to offer an exclusive showing of the upcoming movie, DENIAL. Based on the acclaimed book Denial: Holocaust History on Trial, DENIAL recounts Deborah E. Lipstadt's (Academy Award® winner Rachel Weisz) legal battle for historical truth against David Irving (BAFTA nominee Timothy Spall), who accused her of libel when she declared him a Holocaust denier. In the English legal system, in cases of libel, the burden of proof is on the defendant, therefore it was up to Lipstadt and her legal team, led by Richard Rampton (Academy Award® nominee Tom Wilkinson), to prove the essential truth that the Holocaust occurred.

Sunday, October 9th at the Tara Theater (2345 Cheshire Bridge Rd NE). Doors open at 3:30pm. Movie showing at 4:00pm, followed by a Q & A session with Dr. Deborah Lipstadt, and a dessert reception at Young Israel of Toco Hills.
This exclusive showing is currently SOLD OUT. To be added to our waiting list, should tickets become available, please email Leslie at leslie@yith.org.

Sponsorship opportunities are still available. Sponsorships include 2 reserved seat tickets at the exclusive showing on Sunday, October 9th as well as at the Q & A with Dr. Deborah Lipstadt to follow.

Member Tickets (General Admission)--$25 each
Non-Member Tickets (General Admission)--$36 each
Sponsorship--$180 (Sponsorship includes 2 reserved seat tickets at this exclusive showing as well as at the Q&A to follow at YITH)
Elul Lecture Series
All are invited to attend our annual Elul Speakers' Series to inspire us in anticipation of the Yamim Noraim Season!
Speakers will include Dr. Deborah Fernhoff, on the topic, "Change 5777:DIY: Overcoming obstacles to personal growth and development," Dr. Rachel Anisfeld, on the topic, "Partnership, Intimacy, and Second Chances: What the Second Set of Luchot has to teach us about the High Holiday Season", based on Hasidic Sources, Dr. David Blumenthal, on the topic, "The Essence of Prayer and the Yamim Noraim," using the material from his new book, Keeping God at the Center, and Dr. Jay Cinnamon, on the topic, "From Behind the Amud: A Shaliach Tzibbur's perspective on Preparing for the Yamim Noraim."
On the following Tuesdays: Sept. 6, 13, 20, & 27 at 8:00pm at YITH.
Yamim Noraim 5777 at YITH
Yamim Noraim information and forms, including purchase of lulav and etrog, child care are available on the Yamim Noraim page. In order to access member pricing you must be logged in to your account.
Reserved seating is now full. There will be plenty of available seating on a first come first serve basis. Please email Leslie@yith.org to be put on a waiting list for reserved seats.
If you have questions regarding the Yamim Noraim or would like to receive a packet of forms via regular mail, please contact Carol in the office at office@yith.org.
Our New Building
The dream of our own Mikdash Me'at is now a reality! We encourage you to visit us and take note of the exceptional work done by our new building committee and the construction team.
Become a part of the process by pledging to the Capital Campaign today. Please contact the New Building Committee at newbuilding@yith.org for more information.
Sun, 25 September 2016 22 Elul 5776