Welcome to YITH!
Welcome to YITH! We think of the shul as our second home, and are so glad for you to join us.
Pesach at YITH
Please see below for information about the happenings over Pesach at YITH.
Please click this link for the Pesach schedule.
Upcoming Events at YITH
All Events
Chol HaMoed at Zoo Atlanta


Tuesday, Apr 23rd

10:00a

to

6:00p




Join your friends and family for a Chol Hamoed YITH outing to Zoo Atlanta We will meet at the entrance by the ticketing booth at 10:30am on Tuesday, April 23rd. Please bring your own Pesach lunch. Group tickets are $19 for adults (12+), $14 (kids aged 3-12). Kids 2 and under are FREE. In order to receive the group rate you must sign up by Friday, April 19th AND you MUST enter with the group.

YITH Yoetzet Initiative Presents a Wine and Cheese Date Night


Sunday, May 12th

7:00p

to

9:00p




The YITH Yoetzet Initiative Presents a Wine and Cheese Date Night for all couples--Tools for Enhancing Our Marriages:Creating Shared Meaning & Resolving Conflict facilitated by Stephanie Cook. Stephanie Cook is a certified Gottman therapist (CGT) as well as a certified Gottman Educator. Stephanie completed her B.A. in Psychology at Vanderbilt University, her M.S.W. in Clinical Social Work from the University of Georgia, and a Post-Masters Clinical Fellowship at Emory University. In addition to her private practice, she regularly offers workshops and talks to strengthen couples' relationships through research-based interventions and exercises.Introductory remarks by YITH Yoetzet Halacha Tova Warburg Sinensky.
Maot Chitim
Rabbi Starr does not accept personal money gifts for the service of selling your Chametz, as he views it a privilege to perform. He does, however, welcome donations to the Rabbi's Discretionary Fund where a significant portion will be used to help people in need with Pesach expenses, (Ma'ot Chitim) and other charitable needs. It is our job to make sure that those who are in need of assistance to have food for the seder have it, and through your generous donations of Maot Chitim, those in need will indeed have this support. Please click here to make a donation.
Yoetzet Halacha Tova Warburg Sinensky in Atlanta May 10-12
Tova Warburg Sinensky will be visiting Atlanta May 10-12th:



● Friday, May 10th: Tova will meet with students at AJA

● Shabbat Morning, May 11th: Tova will give the Shabbat morning drasha.

● Shabbat afternoon, May 11th, from 5:00--6:30pm: Women of all ages and stages are invited to join Tova at the Katz home (1512 Nantahalla Court) for an end of the year Q&A, "I've been meaning to ask....." You can submit your anonymous, confidential questions HERE.

● Sunday, May 12th from 7:00--9:00pm Couples are invited for a Wine & Cheese Date Night. A couples workshop, "Tools for Enhancing Our Marriages:

Creating Shared Meaning & Resolving Conflict," will be led by Certified Gottman Couples Therapist, Stephanie Cook, LCSW. RSVP HERE.
Tue, April 23 2019
18 Nisan 5779
Today's Sefirah Count Is 3
Today's Calendar
---
Upcoming Programs & Events
---
Candle Lighting
Havdalah
Motzei Shabbat, Apr 27, 9:08p
Chol Hamoed Pesach
View Calendar
Purchase with Purpose
Amazon donates to Young Israel of Toco Hills when you shop for back to school supplies at smile.amazon.com.
Kosher Recipes
Meal Type
Chicken Stuffed Matzo Balls
By: Jamie Geller Test Kitchens
Quick & Easy
Breakfast Portobello Egg
By: 28 Day JOY of KOSHER Challenge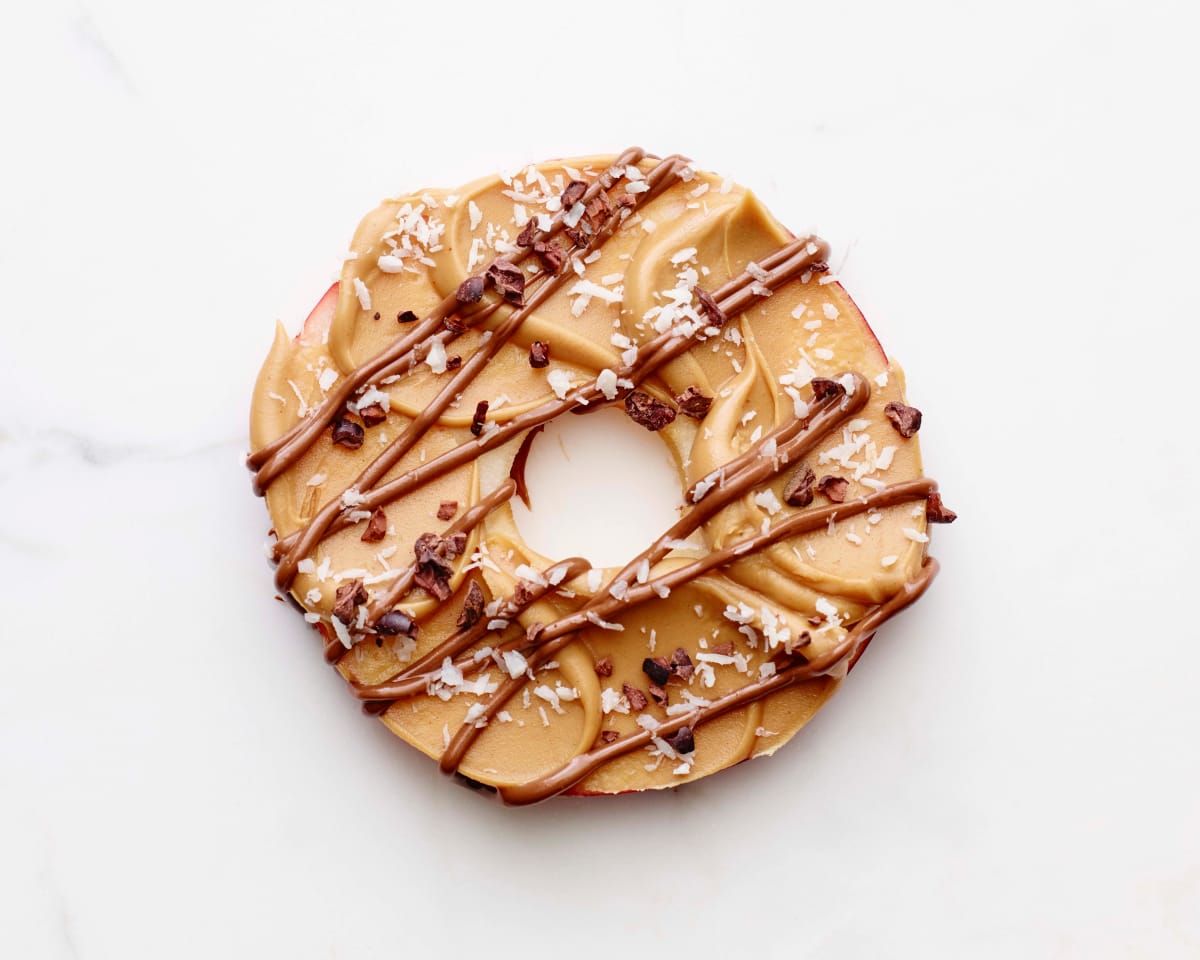 Recipe Of The Day
Apple Donut Rings
By: 28 Day JOY of KOSHER Challenge
Tue, April 23 2019 18 Nisan 5779