Welcome to YITH!
Welcome to YITH! We think of the shul as our second home, and are so glad for you to join us.
Upcoming Events at YITH
All Events
Cholent Cook-off
Shabbat, Feb 23rd (All day)


You are invited to judge the tastiest cholents in town at the Annual YITH Cholent Cook-off on Shabbat, February 23rd at Kiddush. Many will enter, only one will win the Cholent Cook-off Champion Belt! Registration is now open, so sign up now at www.yith.org/cholent! May the best cholent win!

Southern Soiree


Sunday, Mar 3rd

7:30p

to

10:30p




Enjoy an evening out, Sunday, March 3rd at 7:30pm. Get in the pre-Purim spirit with some Southern fun! Enjoy improv with the talented troupe from Dad's Garage, a chicken & waffles dinner, craft bar with signature bourbon cocktails and more! $54 per person. 21+ only, please. RSVP at www.yith.org/soiree

Rabbi Shmuel Haim Scholar in Residence
Friday, Mar 8th (All day)


Rabbi Shmuel Hain is a pulpit rabbi, an educator, and a scholar. He was appointed Rabbi of Young Israel Ohab Zedek of North Riverdale/Yonkers in 2006. Under his leadership, YIOZ has been transformed into a vibrant community synagogue. As Rosh Beit Midrash at SAR High School, he directs the graduate Beit Midrash Fellowship, teaches advanced Judaic Studies classes, and oversees after-school and Alumni learning programs. He is also Director of Machon Siach at SAR High School, a research institute for high school educators. He has co-authored and edited several volumes of Torah and academic scholarship, including a volume in The Orthodox Forum series entitled The Next Generation of Modern Orthodoxy (Ktav: 2012), and currently serves as Series Editor of The Orthodox Forum. Shmuel Hain served as Rosh Beit Midrash of the Graduate Program for Women in Biblical and Talmudic Interpretation at Yeshiva University from 2005-2011, where he taught Talmud and oversaw the placement of over 30 graduates in Jewish communal work. He also previously served as Assistant Rabbi at The Jewish Center of Manhattan and as Rabbinic Assistant at the Young Israel of Woodmere. He graduated with honors from Yeshiva College with a BA in Psychology and studied Medieval Jewish History and Talmud at YU's Bernard Revel Graduate School. Shmuel was also an inaugural fellow of the Bella and Harry Wexner Kollel Elyon at RIETS, where he was ordained in 2000 and where he taught advanced Talmud classes to semikha students and undergraduates from 1999-2012.
Fri, February 22 2019
17 Adar I 5779
Today's Calendar
---
Upcoming Programs & Events
---
Parshat Ki Tisa
Candle Lighting
Havdalah
Motzei Shabbat, Feb 23, 7:19p
Shabbat Mevarchim & Parshat Shekalim
View Calendar
Purchase with Purpose
Amazon donates to Young Israel of Toco Hills when you shop for back to school supplies at smile.amazon.com.
Kosher Recipes
Quick & Easy
Breakfast Portobello Egg
By: 28 Day JOY of KOSHER Challenge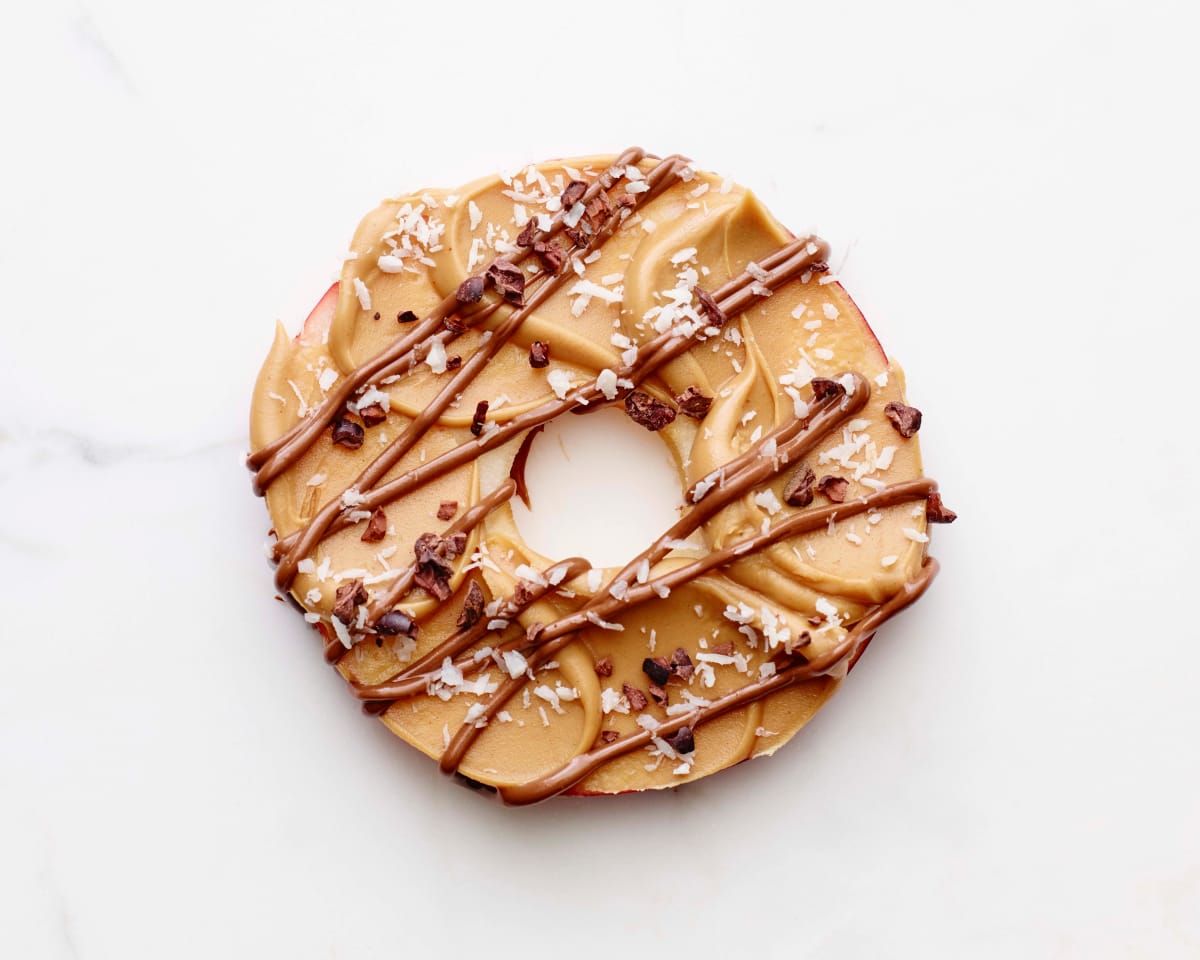 Recipe Of The Day
Apple Donut Rings
By: 28 Day JOY of KOSHER Challenge
Recipes
Spring Green Fruit Salad
By: 28 Day JOY of KOSHER Challenge
Fri, February 22 2019 17 Adar I 5779